What's 2091
At the beginning it was just a tiny concept store in the heart of Venice at civic number 2091 of Sestiere S. Polo, in front of San Polo Church.
It was born to combine the life in Milan with the pure love for Venice.
Now it has become a brand of limited edition pieces of Italian craftsmanship, that you can find in the store in Venice but also online.
Basically, we define the models, choose the fabrics and have them made by Italian tailors and craftmen. In addition we propose a selection of Italian niche brands we like.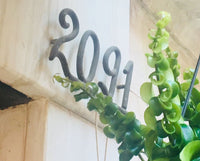 SHOES & MORE
We are very picky about shoes! Because we know what it means to walk in Venice all day! So for us, shoes need to be as nice as comfortable.
Only made in Italy.
BUY NOW
TAILOR MADE
All 2091 creations are tailor made in Italy by Italian tailors and artisans. We have a variety of fabrics to personalize any creation at your taste and size.
Just contact us for any request.
CHOOSE FABRIC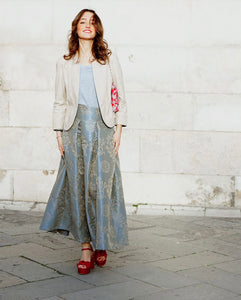 SKIRTS & MORE
Our journey began with skirts. Because they are the quintessence of femininity. We love them of any shape, with a shirt, a sweater or a t-shirt.
It's just a matter of style!
BUY NOW